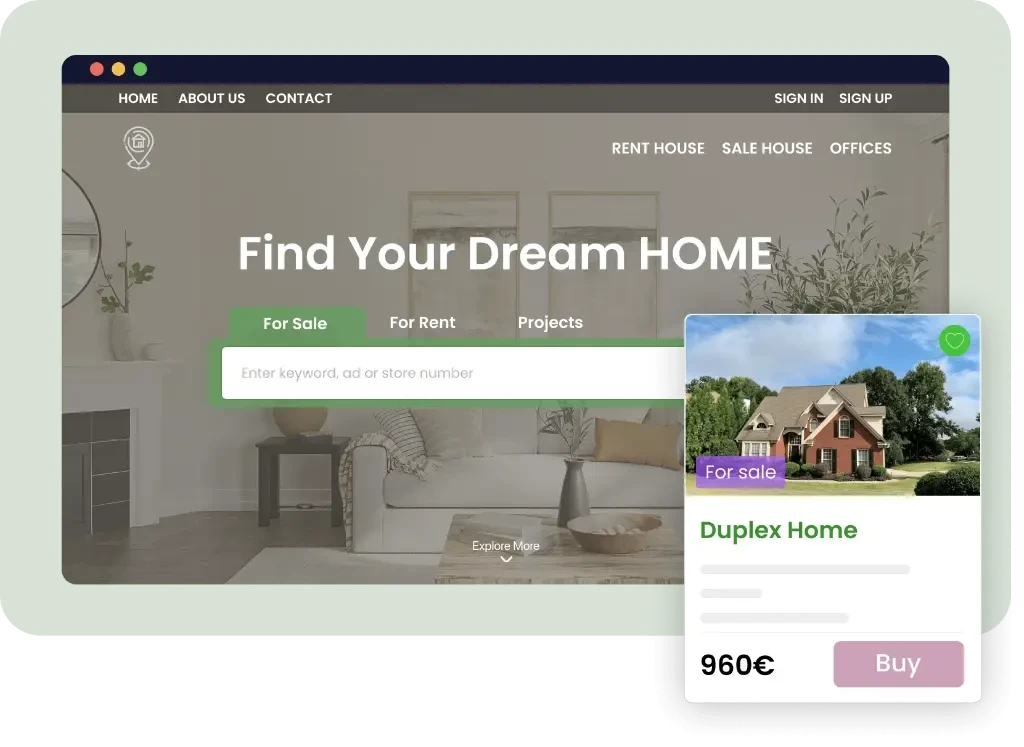 EstateX
What Are Ocify's EstateX Features? All the features you may need are ready in the theme specially designed for real estate agents. Home buying and selling. Lan... See More Detail
Description
What Are Ocify's EstateX Features?
All the features you may need are ready in the theme specially designed for real estate agents. Home buying and selling. Land purchase, sale, rental, etc. All transactions can be done easily. You can buy, rent or sell with this theme, which allows other real estate agents to create their own customer portfolios and open stores in their virtual stores thanks to the Store Module. If you want the best alternative and the best solution for you, this theme is for you!
Choose the one that suits you best from the Individual/Project Developer/Real Estate Advisor options and buy the package that suits you and achieve the result you want!
Thanks to the panel that you can easily manage, you can follow all the members, review the postings, perform many actions such as reference, messaging, advertising. You can start using the modules that suit your needs right away by purchasing them.